Reflexology can help relieve any tension within the body and has shown to significantly reduce anxiety.
Frequently Asked Questions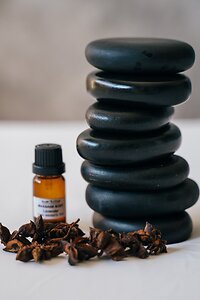 Who can benefit from reflexology?
The therapy is suitable for most individuals; it is recognised by many medical practitioners as a safe, natural and effective complementary therapy which may assist alongside conventional medical care, hospices, hospitals and other healthcare environments.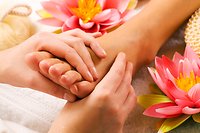 Is reflexology right for me?
This is a therapy that can benefit anyone, the aim is to restore, maintain and promote good health, by treating you holisitically.
Will the treatment hurt?
No, although you may feel a little tender in some areas on your feet where there is an imbalance causing a blockage of energy.
How will I feel after the treatment?
Most people feel very relaxed and sometimes fall asleep during the treatment. Some good aftercare advice is to drink plenty of water to aid the detoxifying process.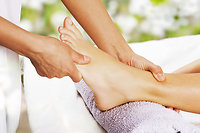 How many treatments will I need?
It depends very much on your individual needs and your reason for seeking treatment, however I usually advise a course of five to six sessions on a weekly basis. After the initial course of treatment, a maintenance plan may be suggested to optimise your health.
Package Offers
There are Package Offers on all therapy treatments.

Why not give a Gift Voucher to a loved one, family or friend. Please contact me to discuss the offers.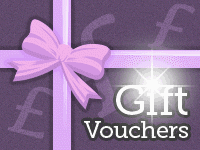 Booking and Cancellation Policy
I appreciate that sometimes things may happen beyond your control and you may not be able to attend your reflexology treatment. However, there is a policy.

The full fee is required at the time of booking, and is non-refundable. You can reschedule your appointment time with 24 hours' notice.
The Foot Map of the Body
The overall principle of Reflexology is that the feet represent a map of the entire body, which corresponds with the body's systems and organs. You can see here that the reflex points on the feet are similar in position to the corresponding areas of the body.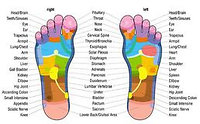 Useful Links
Association of Reflexology

NHS Choices – Health A – Z

Diabetes UK

Multiple Sclerosis Society UK

Zita West Fertility Clinic

Arthritis Action

British Nutrition

National Rheumatoid Arthritis Society















Disclaimer:

Practitioners make no claim or promise to cure.