Welcome To Christine's Reflexology & Wellbeing


My name is Christine and I am a professional Holistic Therapist working in Willesden Green, Queens Park and other north west London areas.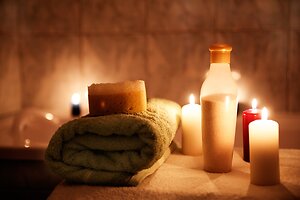 "Our overall wellbeing is a life time journey. These wonderful therapies can assist in improving our health."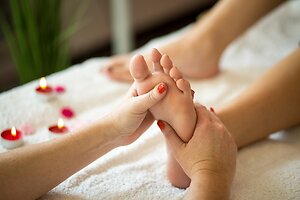 Reflexology

Reflexology can promote, increase vitality, restore and maintain the body's natural equilibrium.
We have a Black Friday Promotional Offer on all reflexology therapy treatments @ £50 for one hour session on Saturday 9th December 2023, so book your treatment through "Make A Booking" and come to enjoy this beautiful relaxing therapy.
My first appointment was absolutely amazing. Christine was incredibly welcoming and friendly. Her studio is really calming and well put together. The reflexology was incredibly relaxing and informative. I highly recommend and will be going back for another appointment. Jennifer, Teacher.
I had a fabulous experience with Christine. I first went to her for anxiety and water retention and returned to continue working on these plus some digestion issues. She has a calm and friendly manner - I love our sessions. Would highly recommend. Emma, Recruitment Consultant.
So far I have been to 3 Reflexology Lymphatic drainage sessions and can already see the results in both my improved sleep and general well-being. After the session it was an instant result in terms of reduced swelling in both my feet. Christine was able to target my problem areas such as tight and sore shoulders and neck muscles. It has been a good improvement all round and will continue with the sessions. Najia, Housing Officer.
How Christine made me feel before, during and after my therapy session. There was this beautiful serene ambiance in her room. She has a very personable professional demeanour and was great at answering my questions. I left her room feeling a sense of elation. But felt the deeper results surfaced the next few days as my body began to respond to her touch therapy. It was such a tranquil and therapeutic experience and would definitely recommend Christine. Jai Jai, Herbalist.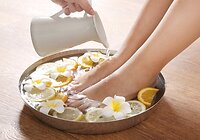 If you have any questions about reflexology or the other therapies available, or if you would like to book a treatment with us please contact me or 'Make A Booking'. You can click on Therapies to see other services.
Maternity Reflexology
As a maternity reflexologist and mother, who can absolutely relate to any common conditions experienced during the three trimesters of pregnancy, my aim is to support and assist you throughout your pregnancy journey, as well as meet your individual specific needs.
I was gifted with a session of reflexology with Christine for my pregnant sore feet. I loved it so much that I came coming back for more. I have been battling with terrible headaches since being pregnant which Christine has been able to help me with this, as well as making me feel very relaxed during the sessions as well as for a long time after.

I leave feeling like I am floating on a cloud. I cant recommend Christine enough - a lovely warm person who immediately makes you feel very comfortable. I am so looking forward to my next session! Gina, Lawyer,
The therapy allows mother and baby, spend quality time experiencing a moment of peace and tranquility with deep relaxation. The benefit of this therapy aids to support you and prepare for the birth of your baby. You can visit the therapies page to find a little more about
maternity
and
Post-natal reflexology
.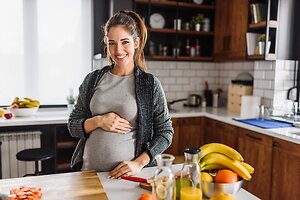 Mums-To-Be Guide & Tips
Often times 'mums-to-be' visit my practice for maternity reflexology, I am often asked, how can complementary therapy assist them as well as other available support which can contribute and benefit their wellbeing during pregnancy. An e-book called "A Simple Guide & Tips For Your Pregnancy Journey", was prepared by myself and some of the guide and tips cover: tips on general lifestyle including nutritional diets for all, activities during pregnancy and many more. The e-book is a free download. Click on this link to
'Information'
If you have any questions or if you would like to make an appointment with me in Willesden Green, Wembley or another area of North West London, please
contact me
.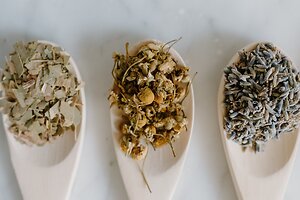 Herbal Oils
We also have some beautiful Herbal Oils, infused with two of our selected herbs which is now available. You can treat yourself or someone to a beautiful Gift. Take a look of our Divine Touch products.
About Me
I worked in the corporate industry for over 20 years and experienced first-hand how pressurised and stressful the office and day-to-day life can be.

My first encounter with Complementary Therapy was after a period time of illness and after receiving conventional treatment, I was introduced to this therapy which I found so beneficial to my health and spiritual well being.

It was at this point the decision to become a reflexologist was a journey that I was so looking forward to attaining. Now, I am a reflexology practitioner, fully insured and a member of the Association of Reflexologists.

As well as becoming a reflexologist, I have learned and trained in other therapies and have gained such a passion in looking after individuals with self-healing and promoting their wellbeing.

If you have any questions about this therapy, or if you would like to make an appointment with me in Willesden Green, Wembley or another area of north west London, please contact me.
Charity Work
In addition to my practice, I also have experienced in providing complementary therapy to charity organisations, such as the West Hampstead Women's Centre in north west London, Carers Trust and The Disability Foundation in Stanmore.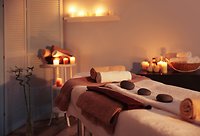 Location
Providing reflexology and other therapy services in Willesden Green, Queens Park, Wembley Middlesex and other NW London areas.
Christine Felix, MAR
ABC Level 3 Diploma in Reflexology
Hand Reflexology
Facial Reflexology
Maternity Reflexology & Holistic Care Support
Incorporated with Reflexology/Lymph Drainage
Hot Stone Reflexology
Reiki Master/Teacher - Shinpiden Level
Crystal Healing Level 3 Diploma (IPHM)
Professional Dianetics Counselor
HND Business & Finance