Reiki is a gentle non-invasive universal energy healing therapy aimed at restoring one's physical, emotional and mental well-being. Founded in Japan by Dr Mikao Usui.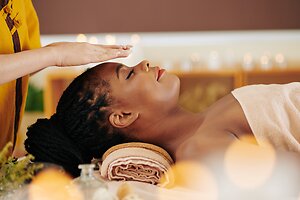 Reiki
The word reiki comes from two Japanese words: Rei which means "God's Wisdom" and Ki which means "Life Force Energy." Reiki energy is known by various other names, ie. Chi, Prana, Ki or Life Force Energy.

The Japanese healing technique provides benefits which promotes healing wherever healing is needed as well as reduces stress and aids relaxation.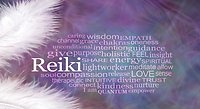 Typical session
A brief discussion on your first visit will be given to establish an overall picture of your general health and lifestyle.

This initial conversation is also an opportunity for you to ask any questions or concerns that you may have about the treatment session.

The practitioner gently places their hands non-intrusively, on or near the body guiding their intuition and training as a guide.

Reiki assists with:


Emotional Healing, to better manage life's up's and downs.
Reduce stress, anxiety and aid relaxation.
Mental healing, helping those suffering from headaches or migraine.
Physical healing, to rid of toxins and aid wellbeing.
Maintain positive energy, good health, a balanced mind and body.

Reiki is also excellent in improving one's sleep.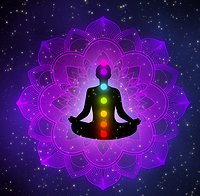 Let us begin to immerse ourselves in a Guided Reiki Meditation whether its in the morning, evening or any time of the day by 'My Spiritual Butterfly'. We can gently move into a relaxed state, unblocking our chakras, healing, regaining our balance, experience relaxation and elevate in Universal love.


"I had reiki with Christine and she was lovely, very professional and a true healer. She used a pendulum and her healing hands to align my chakras and restored my energy. I felt really refreshed and energised afterwards. I had been suffering with anxiety and its a great treatment for this. I would go back." Miranda.
Distance Reiki
If you cannot attend my practice in person then I can offer a distant Reiki healing to anyone who wishes to benefit from Reiki.
Please contact me for further information.
Benefits of distant Reiki:
Feeling of heat, warmth.
Feeling lighter and better within yourself.
Reducing stress, anxiety and aid relaxation.
Distant Reiki along withCrystal Healing assists with tension & stress.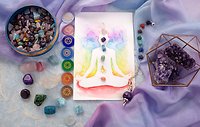 Reiki has now become very popular in the West, (with both private and public health authorities including the NHS) acknowledges this method.
"Christine's reiki and crystal healing was amazing.

I had a congested liver and severe back pain. This was debilitating as i would have pain if i breathed in or out, coughed, laughed, if i moved around. I was in a really bad place. I could not go to any of my exercise classes which i really enjoy.

Christine's healing session removed around 80% of the pain and discomfort. She worked on clearing and balancing my chakra which i felt the next morning.

When i got up my body felt light and i was very happy for no apparent reason. My back felt light and i felt renewed as if she had recalibrated my energetic field. It is now 3 days later and i feel the same just great in my body. I am so thankful to Christine and would wholeheartedly recommend her reiki and crystal healing sessions". Jai Jai.